Working in Tallinn: Spaces and Communication
Preparing for an assignment in Tallinn? This brief guide will ease preparations and get you through the tasks that you are working on smoothly.
The satisfaction when working in Tallinn depends on how well you know the local rules. Tallinn's Old Town cafes are not fit for spending long hours with your laptop and a coffee cup or for unannounced filming sessions. The city offers an extensive network of libraries, though. Visiting most libraries doesn't require a document if you don't intend to take loans. They also offer some premises you can rent for important interviews or filming sessions. However, Tallinn libraries are very busy during the student sessions. So, below there is a selection of coworking spaces most suitable for journalistic assignments.
Communications
Wifi for public use is available almost everywhere in Tallinn: coffee shops, restaurants, and grocery stores. It is most often protected with a password so you will have to ask for one.

If you need a SIM card with an Estonian extension – prepaid sim cards are easy to find in any kiosk or grocery store. They cost just a few euros, and the document is not required when purchasing them.
Public libraries
The National Library of Estonia, 11 Narva Road. The original building at Tõnismägi Street is under reconstruction until 2026, and the library operates in the smaller premises. Some shared working spaces are still available.
Tallinn Central Library, 8 Estonia St., is a part of the big network of municipal libraries scattered all over Tallinn. It offers a variety of premises with audio and video equipment for rent.
The Study Center, 10 Rävala St., is one of the two locations of the Tallinn University Library. It is perfect for private interviews or individual work. It also offers study and seminar rooms that can be rented for group meetings or filming sessions.
TalTech Library, 1 Akadeemia St., is a library of the Tallinn University of Technology. It offers a great variety of individual and group workrooms that can be used for bigger filming sets.
Coworking spaces suitable for journalists
Workland is a generalist coworking spaces' business operating in five locations all around Tallinn. It offers a variety of workrooms, including podcast booths, and has a flexible pricing policy, including a free trial day. Also present in other Baltic capitals.
Spring Hub, 148 Pärnu Road, is a budget coworking space renting mostly shared desks with flexible fees, including a day pass. It also offers some meeting rooms suitable for one-on-one interviews with an option of an hourly charge.
Spaces, 6 Rotermanni St., is part of the international network of over 3000 coworking spaces worldwide. It offers meeting rooms that can easily be transformed into filming locations with an option of an hourly charge.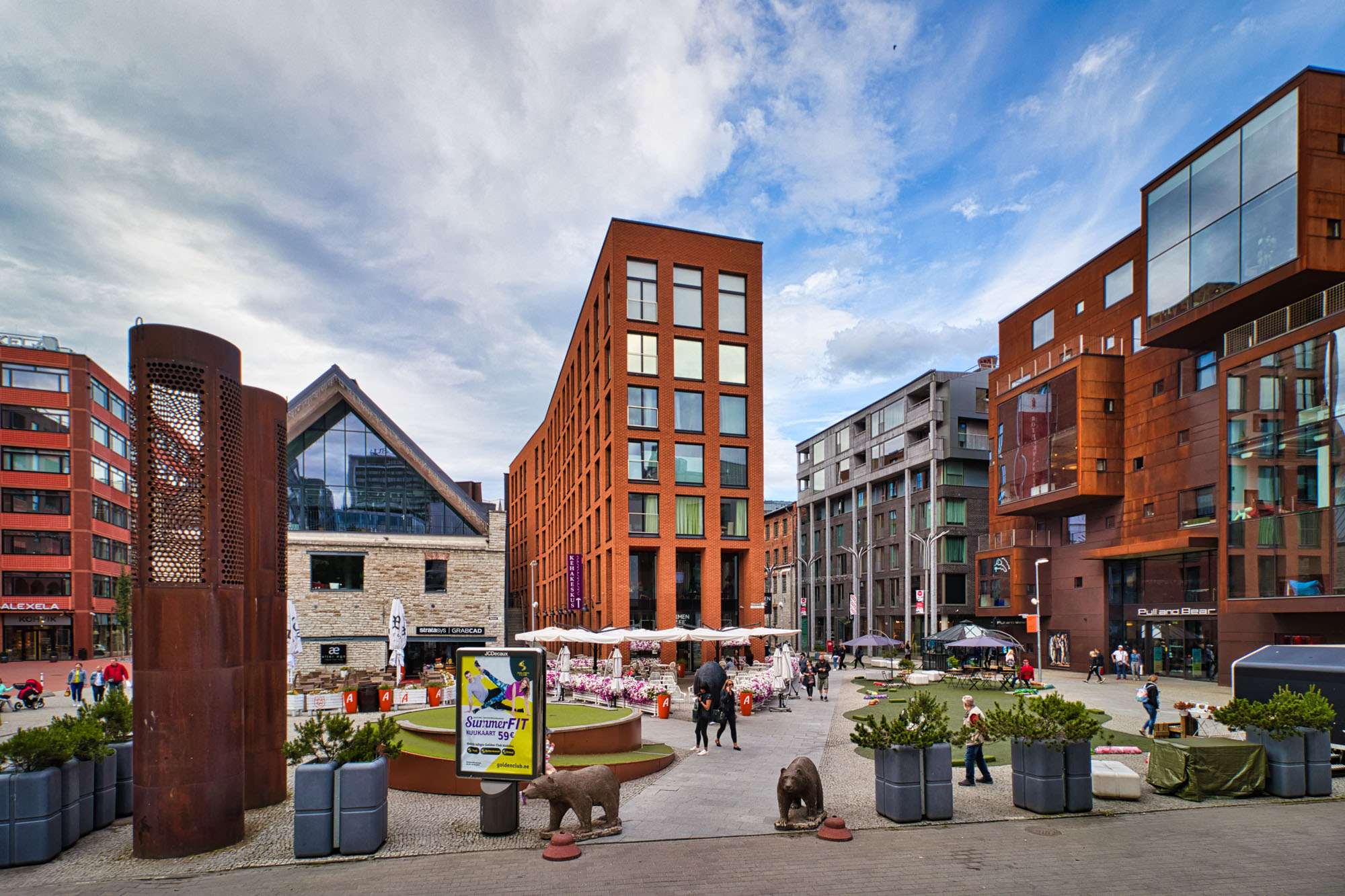 Lift99, Telliskivi 60a, is a hip coworking space dedicated to tech startups. It consists of two separate spaces: Telliskivi Hub and RED Hub in the same building. Lift99 offers flexible pricing, including a day pass and a variety of extraordinary meeting rooms charged by the hour.
Local transport
Trolleys, trams, and buses are the cheapest means of transportation in Tallinn. Contactless bank cards can be used when buying a 1-hour ticket. Other types of tickets are available as a plastic card called Ühiskaart. It is available in all kiosks and grocery stores.
Alternatively, choose from: Bolt and Tuul scooters, cab applications: Bolt, Uber, plenty of international and local car rentals, and car-sharing options: Citybee, and Elmo.
What are Resources for?
The section above is designed for news and documentary makers working in the Northeastern border area of the EU. However, it can be used by anyone consenting to privacy policies and adhering to journalistic standards. Local stories, fact sheets, and forecast reports are free of charge. In the near future, we will be collecting a small fee for accessing reports to be able to improve the service further. At this phase, we offer two or three original publications per month and invite you to reach out to us with questions and feedback.